"Your other half is not the one you love, it is you in another time, yet in the same space, it is you when you are not.
Half a life is a life you didn't live, a word you have not said, a smile you postponed, a love you have not had, a friendship you did not know."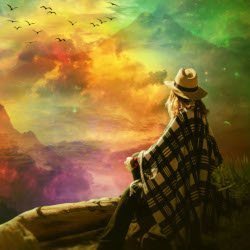 Clarifying Life Purpose and Direction
You have an inner calling to find your heart path and higher purpose in your life. You may already know what that is, but there is something blocking you from it. Your calling could also be spiritual or simply a desire to find the true meaning of your life.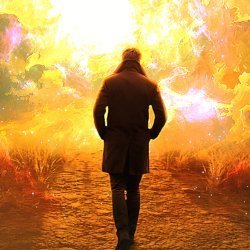 Crossroad Life Mentoring and Advice
You are currently at a crossroad or in a challenging situation involving your career, relationship, etc., and welcome the presence of someone, who can help you navigate this period and turn it to motivations for making positive new changes in your life.
Spiritual Emergency and Transpersonal Integration
You have been experiencing non-ordinary states of consciousness including psychic, mystical, or mind-manifesting psychedelic experiences, and welcome someone other than your friends to help you discover their true meanings or life-nourishing values.
*My mentorship services are not a substitute for psychotherapy or counseling. They are intended for High Functioning Individuals, who function well in life, are in good emotional and mental health, but wish to improve their life, reduce their limiting habits, and achieve their personal goals. Individuals currently diagnosed with mental illness, or otherwise actively struggling with significant emotional distress are advised to consult a licensed medical professional, instead.
My mentorship is based on the following complementary approaches, depending on my clients' intellectual or spiritual focus.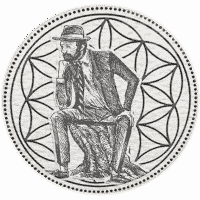 Ontological Analysis and Imagination refers to a contemplative rational approach to find the truth and causality behind our feelings, thoughts, or beliefs. Practice of Ontological Imagination leads to clarity of mind and higher self-awareness.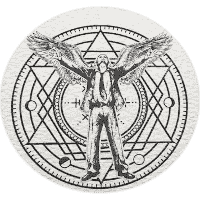 Internal Family Systems (IFS) is developed by Dr. Richard C. Schwartz. It is an evidence-based model that describes how our mind operates. The ultimate goal of IFS is Self-Leadership, or simply our ability to live life with a sense of clarity, courage, creativity, etc.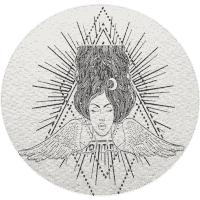 Psychoshamanism is a synthesis of useful psychological concepts and practice of shamanism. It involves psychospiritual ritual processes similar to Joseph Campbell's Hero's Journey. The goal of Psychoshamanism is to access our spiritual insights and wisdom.
Life and Spirituality Mentor

Certified IFS Self Leadership
and Psychoshamanic Practitioner

I am here with you because I see you and I not as "Who We Are" but as "Who We Are Destined to Be". I imagine an ideal world, a world where all living beings have the opportunity to become who they are meant to be. Trees to rise tall and experience seasons, animals to move freely and grow old, and above all, we humans to discover the true purpose and meaning of our life.
I know this sounds idealistic, but if you and I don't imagine an ideal world, how can we ever have courage to take a small step toward it, by simply imagining and becoming our best version of being. I am motivated to do what I'm doing now, because I believe in people like you, who are on a mission to imagine and live their best life.
Aion has been a tremendous resource to me in my IFS journey. His energy and wisdom have helped me understand and appreciate parts previously mistrusted, misunderstood, or unknown. I would recommend his large body of deep content and interpersonal one-on-one work to anyone interested in deepening their IFS journey.
When I first turned to Aion for help, I knew something was off and I needed to make changes, but I was like in a fog, I couldn't clearly see the issue. Working with Aion helped me shift focus from outside factors to looking inside myself and seeing where I needed to help myself and rise above my challenges regardless of outside circumstances. My sessions with Aion helped me formulate my key issue and narrow down my focus. I can still see transformation that was set in motion and still unfolding within me. Aion's gentleness made me feel very comfortable discussing difficult topics, and Aion helped me approach myself with "compassionate curiosity", seeing the parts of myself that needed my attention and growth.
Throughout years I have taken different courses and sessions for self-improvement and I can truly say that my sessions with Aion have been so eye opening and so different than anything else I had experienced in the past. I have noticed a higher level of self-awareness in my thoughts and actions than before and can say it has shifted my energy towards matters that have higher priority and value in my life. I feel that in time I will reach a level of peace that I have been desiring.
My journey with Aion has given me a completely new perspective on some of my behaviors and allowed me to see some events in my past in a new light. I would recommend Aion's sessions to anyone trying to restore focus in life or simply trying to understand their own thought processes.
Aion has helped me connect many of my present day behavioral trends and patterns to their root cause. This clarity in discovering the original conception of certain emotion and reactive behaviors to certain triggers of life, has helped tremendously in being able to consciously witness and understand, and in some instances choose a different kind of behavior and emotion to same old triggers. The fact that he has traveled his own journey to self-discovery, wisdom and liberation from emotional bondages of life is truly evident in the way he is able to see far into the past, future, whys and hows of one's concerns almost before they are even fully expressed...
...I feel blessed that our paths have crossed and he has shone a light on the dark alley deep within my soul, I was completely unaware of, which holds the key to the mysteries of why I am the person I am today and the path to evolving into my Higher Self. I recommend working with Aion to anyone on the path of self-discovery, liberation from self-imposed limits, and on the ascending path of spiritual evolution.
I worked with Aion to get to know myself better. In a few sessions, he has guided me to visit distant childhood memories and dissected my many selves, making me aware of many aspects of me that I have been totally unaware of. The idea is that by going back to early childhood influences, one can mend open wounds that affect us to date. This could be a seemingly unimportant event in kinder-garden or a recurring interaction with mom and dad. I started with a bit of disbelief, but after one or two sessions that it took me to grasp it, I find it a powerful approach that is influencing how I think about myself and my reactions in life. And Aion conducts this inner exploration very well as he is attentive, genuine and caring. I look forward to my future sessions, because I remain curious to discover a bit more of why I sometimes act the way I do.
While I have come a long way in my life at the age of 40, from where I have started, but I always knew I can achieve and do much more with my life. But for some reason, I couldn't convince myself to put the extra efforts needed. Before, I did not care much about my profile and social status as much and this has discouraged me from taking new steps forward. I'm glad the consequences of events, situations, and people around me, led me to work with Aion. I have more optimism now, even have been able to finally lose weights. I believe these have been byproducts of my mental shift and empowerment. My primary goal now is to advance my career. I am more connected to my Self, and feel I'm capable of achieving my goals, and exploring my higher and integrated potentials in the future.
I am glad I had a few sessions with Aion. I not only felt better after every session, but also noticed a sustainable positive effect in my daily life. You can imagine yourself sitting in a balloon, but the balloon can't really go up because of the many sandbags around it. I felt my sessions helped me see these sandbags from my past and release them to be lighter. I believe the psyche is very complex and it is not always easy to see things clearly in life. Having access to someone like Aion can help in finding clarity and make better decisions. He is great in what he does and cares about his client's needs and well-being. I now feel more comfortable with myself and with the world around me.
Aion has a warm personality and genuine compassion for others. He is professional and has invested a lot of time improving himself and his approach. Speaking with him and reading his blog has been inspiring to me. I was able to find and heal some of my emotional burdens going back to my childhood. He not only communicates well verbally but also has a deep understanding of the problems and needs of his clients. Aion is progressive in his approach and is constantly looking for best ways to help his clients. I recommend him to those who are willing to learn more about themselves and their internal thought process.
My experience with Aion has given me the ability to look at my obstacles from a totally different perspective. If you are looking for answers to the "why" and "how" questions, you will be able to find them in this journey; however, that's not it. Psychology can answer the "how" questions, detect them, accept them and let you move on to the next one, but working with Aion gave me the chance to find the "why", accept it and resolve it before I move on to next. This journey has taught me how to solve the problem after accepting it. I was able to detect and maybe accept the impediments I had by using my intellectual mind, but addressing it completely has been the best part of my experience. I do recommend working with Aion if you are a person who is able to be true to yourself. It's an amazing experience.